Engine - Transmission
2.0L Turbo I4 - 9-speed ZF Auto
Horsepower
240 HP @ 5500 rpm
Torque
250 lb-ft @ 1750 rpm
Fuel Consumption (City/HW) (lt/100km)
9.9/6.6
Cargo Area (L)
575 – 1445lt
Low-Range/Diff-Lock
No/Auto
Every single time I am asked which compact SUV I like the most the baby Range Rover comes rushing into my mind. The Evoque is a work of art, a fine example of why auto-designers still need to be human and artists on top of that. It is simply gorgeous and only an artistic drawing can spawn emotions.
Land Rover created the Evoque for the urban explorer that wishes to have the prestige and premium feel of a Range Rover in compact dimensions. The baby Range Rover might be greener than its bigger brothers but it is still a true Range Rover when it comes to off-road willingness and price tag.
The exterior looks are striking, the cabin is very upmarket and under the body, components of sophisticated engineering are present. Some of the materials used suggest price cuts and weight loss to enable low CO2 emissions, but overall, fashion meets heritage in a modern and convincing way. In all fairness, this is and feels like a premium product.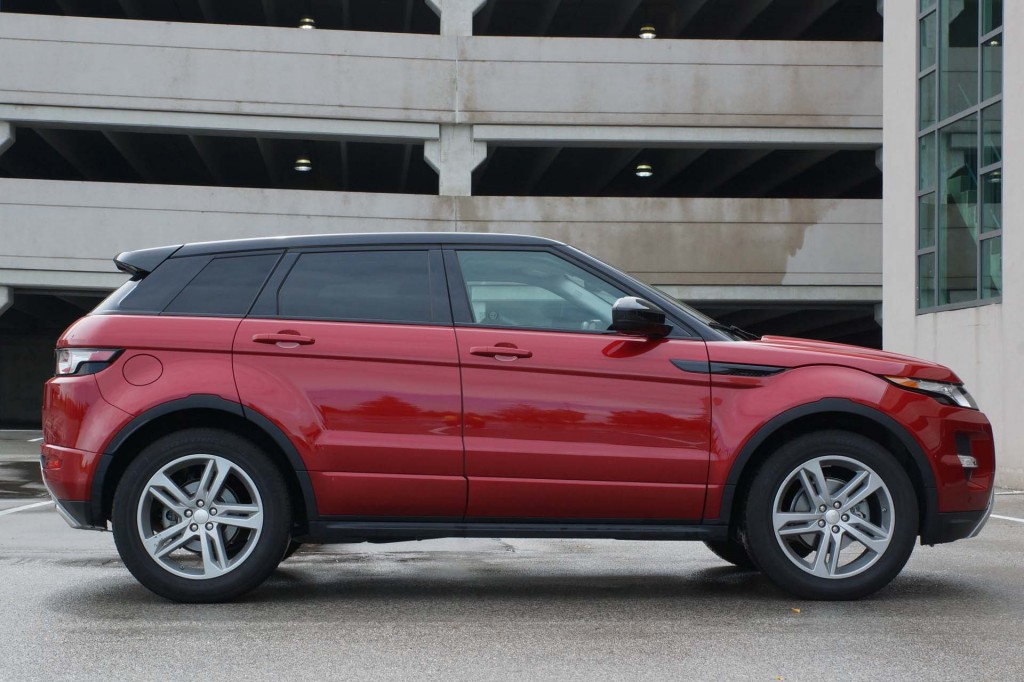 For $47,695 you can get into an entry level "PURE", while the top of the range "PRESTIGE" will set you back $61,295. Our test vehicle was a "DYNAMIC" which has a starting price of $60,895 but with the additional driver technology package, red leather seats, automatic parking and a few other extras, the total price reached $64,970.
Features included are mostly up to par with the price you pay. The full glass roof is spectacular and allows natural sunlight to shine inside the leather trimmed cabin. The dash is covered with something between suede and leather, ambient light is projected inside and out of the car, for your convenience you have power heated front seats, dual zone climate control, sat-nav, a jaw dropping Meridian sound system, parking aids and assist, a 9-speed ZF automatic transmission with paddle shifters, around view cameras, power tailgate, Terrain Response system, Hill Start and Hill Descent assist, auto start/stop, Torque Vectoring System, Stability and roll control, Trailer Stability Assist and more.
The exterior design has all the latest gen Range Rover family elements but looks so much better than the others. The sloped lower roof-line, aggressive longer side lines and the given emphasis to width rather than height have placed this SUV to the top of the podium when it comes to curb appeal.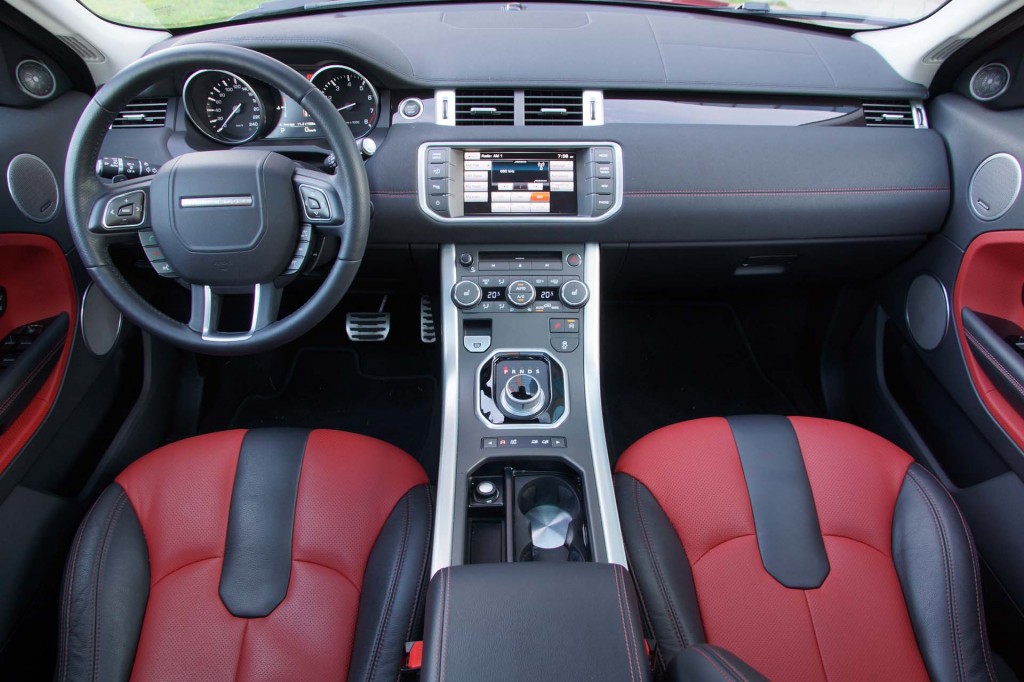 The interior follows the broader family design trends as well, but feels fresh and exclusive to this application. Build quality for the class is top notch, but for a Range Rover, not quite.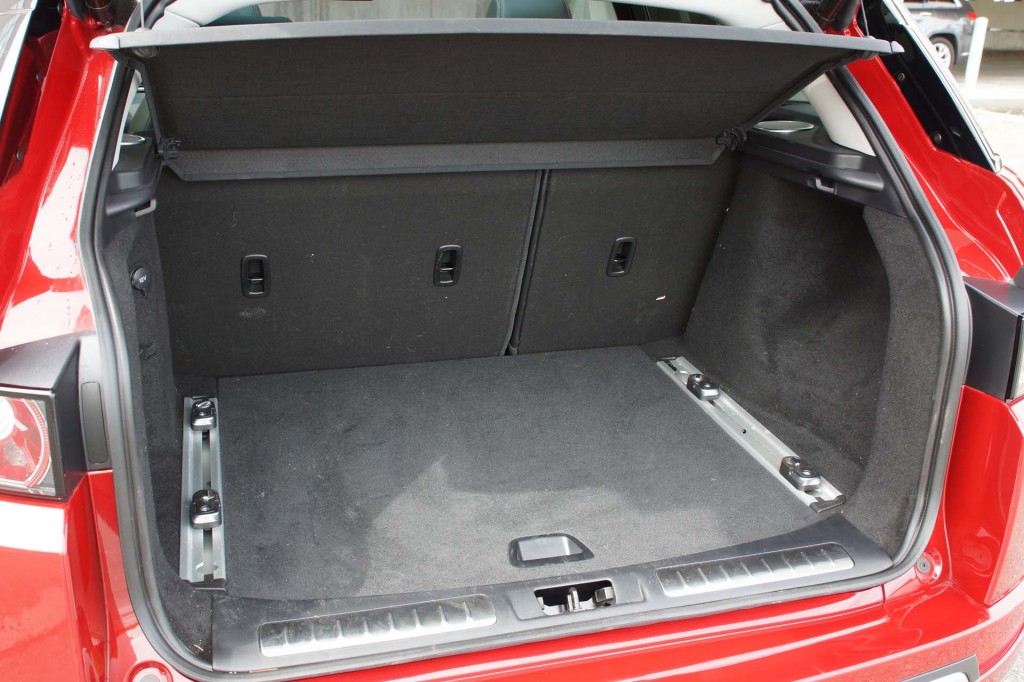 Ergonomically it is very easy to understand and despite the aggressive exterior design, visibility is very good. Driving the Evoque is satisfying in a very primitive, raw way. All the fundamentals of driving excitement are met with finesse. The seats are great and support the body well, deliver adequate feedback from the chassis and the driving position is good. Roominess up front is above average while the rear seats are comfortable too. The cargo area is not impressive but at 575L with the seats upright, it leaves you with enough space to tie down your supplies to the rails. Big-ass strollers will only fit by folding the rear seats that implies leaving the kids behind which is not recommended.
The 2.0L Turbocharged 4-cylinder engine outputs 240bhp and 250lb-ft but only after the turbo decides to spool up. There is significant turbo lag for which the excellent gear box compensates to its best. It does make it a lot of fun though as when it kicks in it packs some serious kick. 0-100km/h comes in 7.5" but only after you figure out the how-to-launch. The 9-Speed automatic ZF transmission is EPIC and you don't need to be doing double the speed limit to get into top gear. That means that at the speed limit (100km/h) it revs as low as 1600rpm keeping fuel consumption figures very low. Our measurement at the end of the week was a combined average of 10.8lt/100km.
Ride quality is premium all the way. The suspension does a terrific job ironing out rough terrain and while doing so remains composed and quiet. Handling is good too, maybe not as sporty as it looks, but felt tight and full of feedback. The steering feels perfectly weighted, the brake pedal is responsive and linear and the ZF transmission reacts as quickly as my guts do to spicy curry. Tackling corners is done with poise and a positive spirit, while body roll isn't too bad for an urban explorer. The tires are also capable of setting a foot off-road but up traction rather early. The Evoque will progressively undesteer till you ease off and return on your turn line. It won't be claiming any speed medals but fun to drive it is for sure. The brakes resisted fade well and appeared to be quite strong even after several full power stops. From 100km/h stopping distance was measured at 41m.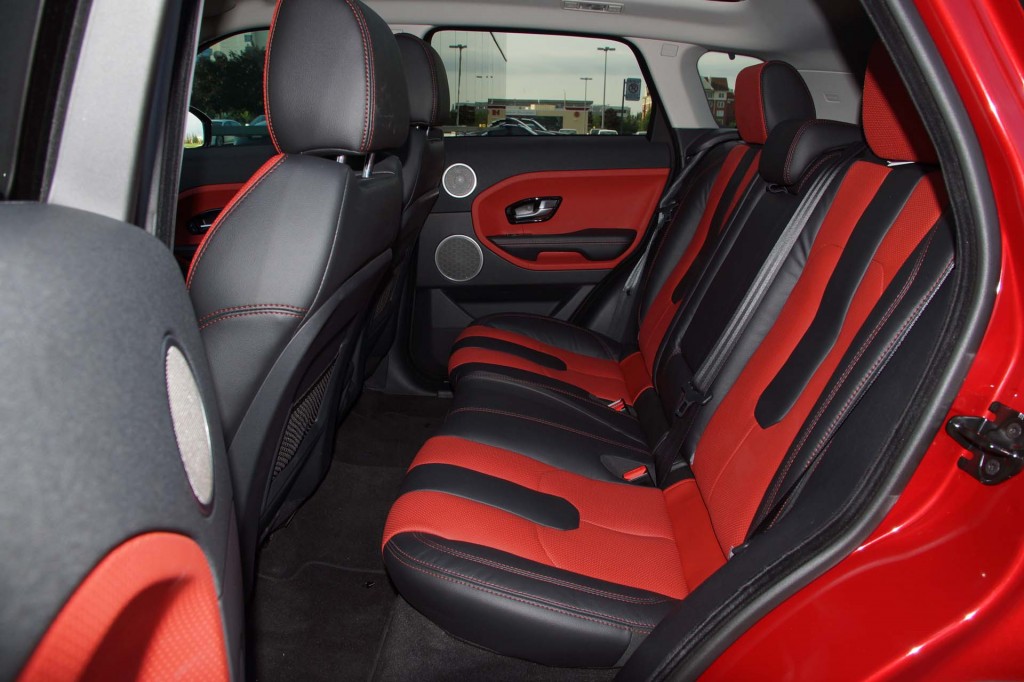 The Evoque is one of the best looking SUVs on the market today, if not the best looking. There is absolutely no bad angle to it. And as you know, true beauty comes with a price. It is worth it, if you can afford it.
Off- Road Geometry
Approach angle – 25° / 19° (Dynamic)
Departure angle – 33° / 30° (Dynamic)
Obstacle Clearance
Front axle clearance – 8.4 inches (215mm)
Rear axle clearance – 9.5 inches (240mm)
Wading Depth
Maximum wading depth – 19.7 inches (500mm)
Towing Capacity / Roof Loading
1,575Kg / 74Kg
THE GOOD
Style
Style
Style
Handling
Comfort
Rolling Quality
Curb Appeal
THE BAD
Can't follow the Range Rover Sport off-road
Throttle response
Lower trim bits are not as good as the ones on top
Very Pricey
Not being able to follow its bigger brothers beyond reasonable off-roading was never the issue. This one is all about showing off, and at that, it excels.