2014 Ford Fiesta ST
Engine
1.6L I4 Ecoboost 16V
Transmission
6-Speed Manual
Fuel Consumption (City/HW) (lt/100km)
7.8 / 5.6
Is it the power that defines a hot hatch? The sheer speed perhaps? Could it be the grip or the looks? I would say, it is the ability they have to put a huge smile on your face.
The 2014 Ford Fiesta ST is exactly it; it puts a smile on your face right from the get-go. Knowing that it costs $24,999 and that there are 197HP under the hood, excited is the only way you can feel.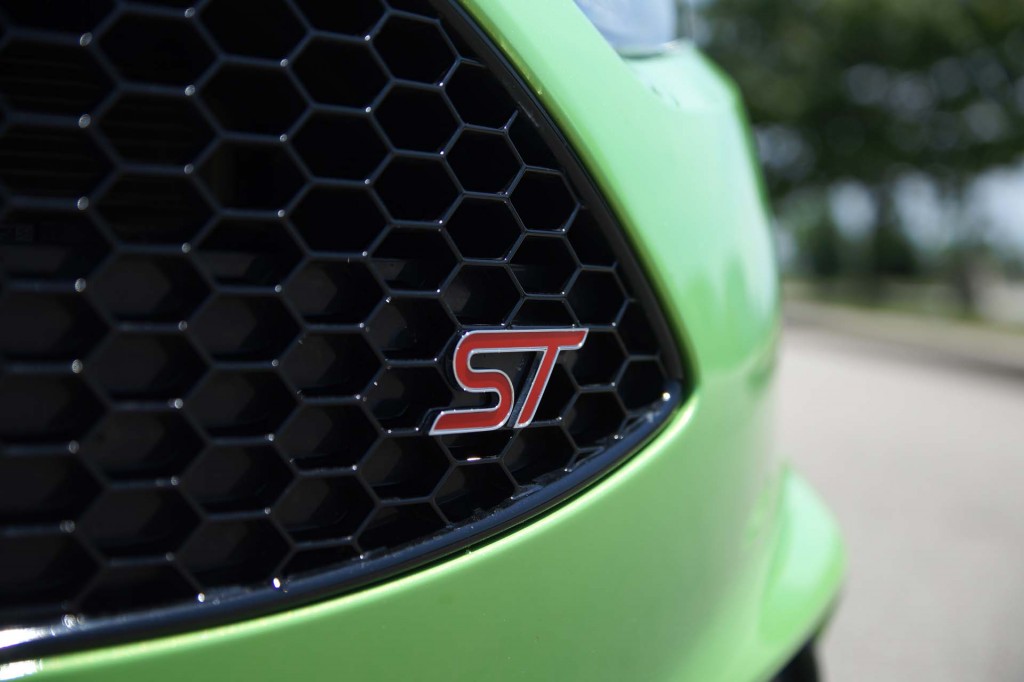 Except the promising horsepower, you also get a full body kit and super low profile tires, combined with the dual exhausts it states its cause which is no other than speed. Inside the cabin you get a nice thick leather steering wheel with integrated controls for audio and cruise control, multi-color ambient lighting, Recaro front seats that are 100% track ready, automatic climate control, heated seats and a sunroof. Furthermore, in case you go too fast and miss your exit, you also get sat-nav and Bluetooth connectivity to help you find your way. Last but not least, you also get six airbags, antilock brakes and stability control.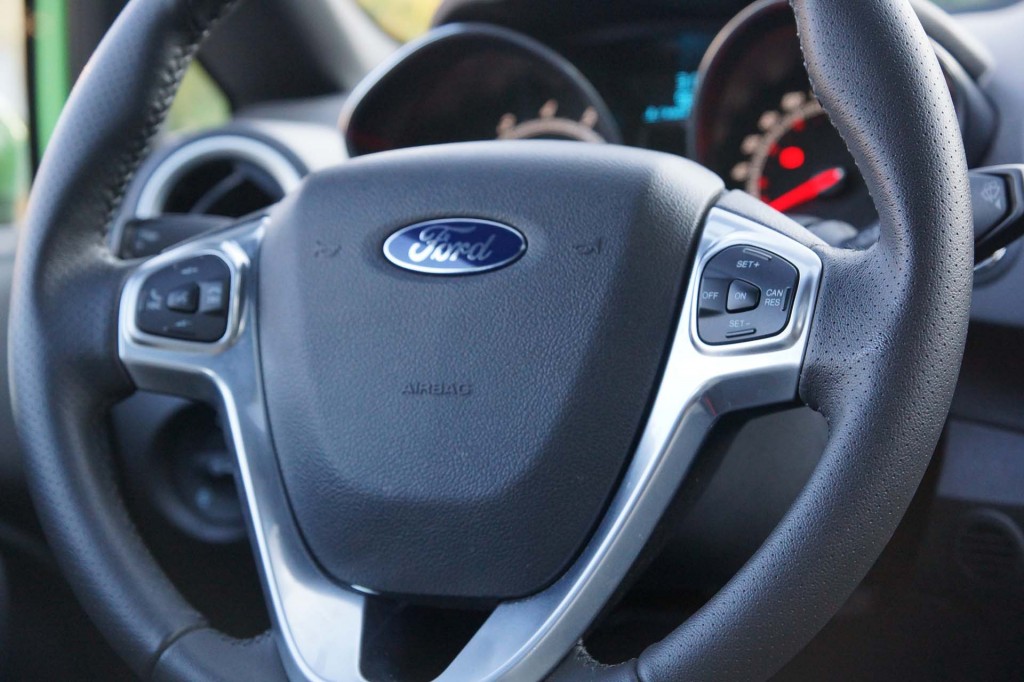 The interior design looks busy and somewhat overdesigned, while build quality is good thanks to the soft materials and tight finish. The driving position is ST specific thanks to the SuperTight Recaro seats. My bum got numb 5 minutes into each drive which had me thinking that either the Recaro seats are perfect only for the track, or my crack as become way to big. Much better is the situation in the back seats as the headroom and legroom are more than enough to carry your friends around. The trunk is also capable of holding some stuff as at 286lt it is more than what most ST drivers will ever need.
The biggest difference found in the ST is a turbo charger bolted onto the engine. The 1.6L 4-Cylinder is now an Ecoboost unit and it brings new life to the car. Ford engineers managed to squeeze 197HP and 202lb-ft or torque out of this tiny motor but the biggest surprise is the way it delivers. It runs turbo lag free and it just feels like a bigger engine. The bassy exhaust note sounds cool and the suspension, chassis and clever electronics do a wonderful job sticking the power to the ground. 0-100km/h can take as little as 7.5" and all that while averaging 9.2lt/100km.
What makes the Fiesta ST an absolute blast is the way it handles. Sport Technology (ST) tuning has transformed the MacPherson struts in the front and twist beam rear. The nose points exactly where you command and the rear follows widening its course, making sporty driving the fun experience it should be. The stability control will rarely kick in and even when it does it is rather seamless. You can partially disengage it which is great for track days or fully switch it off if you are feeling adventurous. Despite the near perfect handling, ride comfort isn't that poor. It goes without saying that it is firm but despite the really low profile tires it still manages to return an adequately comfortable ride.
The steering is perfectly weighted and returns good feedback while torque-steer is minimal on dry roads; in wet conditions it's not so minimal. The easy clutch, precise shifter and linear brake pedal are all really good tools to use for attacking corners. Need you perform a panic stop, the brakes will bring it to a complete stop from 100km/h in 42m.
At just below 25 grand the Fiesta ST is "da bomb". And funny enough, it's kind of practical too. Great little pocket rocket.
The Good
Performance
Handling
Styling
Fun to drive
The Bad
Recaro seats are tight
More fun than a 2am beach party and you get to keep your clothes on. An absolute joy to drive!