Transmission
6-speed manual
Fuel Consumption (City/HW) (lt/100km)
12.2 / 7.9
Dominated by the fine tuned German coupes the executive coupe market never had a strong North American contender. There was very little room for outsiders to shine, even attempts as good as Infiniti's G coupes did little to unsettle that realm.  Now though there is a new kid on the block, and its sedan version has already struck one against the competition.
It is the 2015 Cadillac ATS Coupe, sibling to the sedan that finally gave the bimmer a good run for its money.  Solid proof of the fact that Cadillac is going after the segment full throttle is that the ATS coupe is by default turbo-charged, rear-wheel-drive and comes with a 6-speed manual gearbox.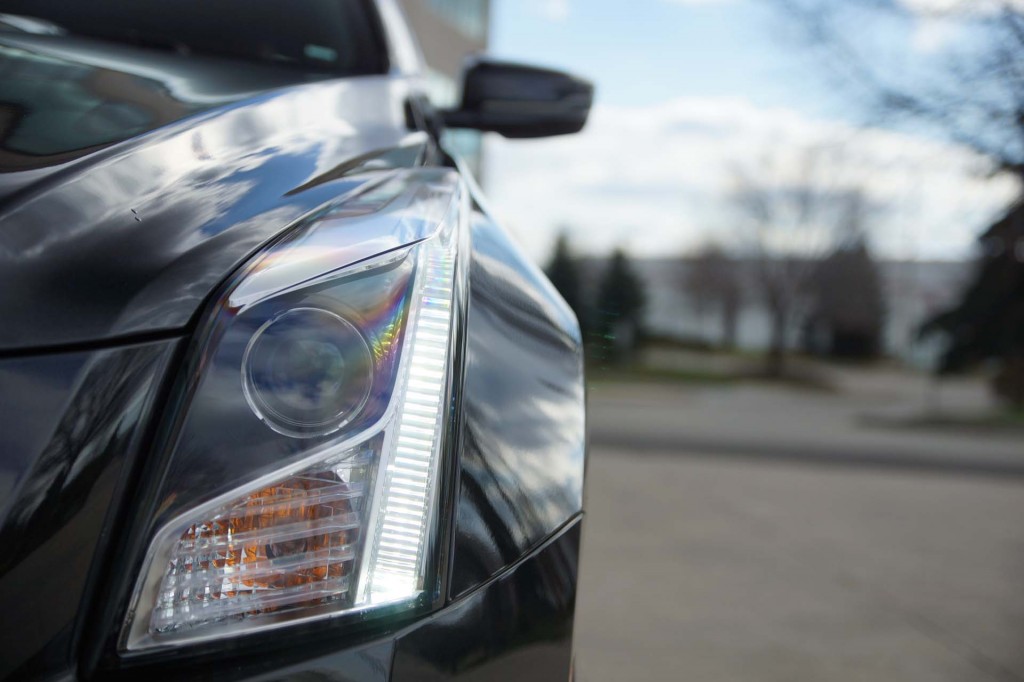 At $50,490 as tested, the 2015 ATS 2.0L Turbo Luxury Coupe came equipped with a hell of a lot of features on top of great looks. You get the very high tech CUE infotainment system with the 8" color touch screen, Bluetooth connectivity with voice controls, 3 USB ports, sat-nav (via onStar(R) only) and satellite radio, Brembo front brakes, sport suspension, 8 airbags, rear view camera, keyless entry and push button start, stability control, auto headlights, 18" alloy wheels with run-flat tires, dual zone climate control, cruise control, trip computer, a very loud Bose sound system, heated front seats and tire pressure monitoring. The 1SE upgrade package installed on the vehicle, also added leather upholstery, HID headlights, power adjustable performance front seats, heated steering wheel and park assist at both ends. Most importantly, it added some really fancy metallic paint, forward collision alert and lane departure warning, lane keep assist, auto wipers and yes, a limited-slip diff!
The exterior design features the familiar sharp angle design language found across the Cadillac lineup. With the upright headlights and taillights, extensive use of LED bulbs and plenty of chrome accents, the ATS coupe is a looker. It is far more aggressive and bold than its competitors and it is not afraid to attract attention. It just cultivates a sense of excitement only by looking at it.
And the interior is where things get even better. The design is brilliant, a perfect match to the exterior and very functional as well. Trimmed in leather and suede, the color combination of red, piano black and chrome really makes it look both unique and exclusive. Soft to the touch materials have been used for the majority of panels and fit and finish are beyond good. Some will complain about the all touch button centre stack but I just love it.
The seats are very supportive and can be adjusted in a wide variety of ways, including side support and lumbar. The steering column has long travel when adjusting for height and reach, which makes it ideal for any driver height. Roominess up front is good, visibility suffers a bit due to the tight C-pillars and tiny side mirrors, also the rear tonneau cover is pretty high blocking a lot of the view. So some getting used to is required here. The back seats are tight and not very suitable for anyone above even remotely close to 6ft. For short journeys perhaps it will be OK and thankfully access to them is not too tricky. The trunk however is pretty darn good, as at 294L it is on the larger side of the scale and shaped very well.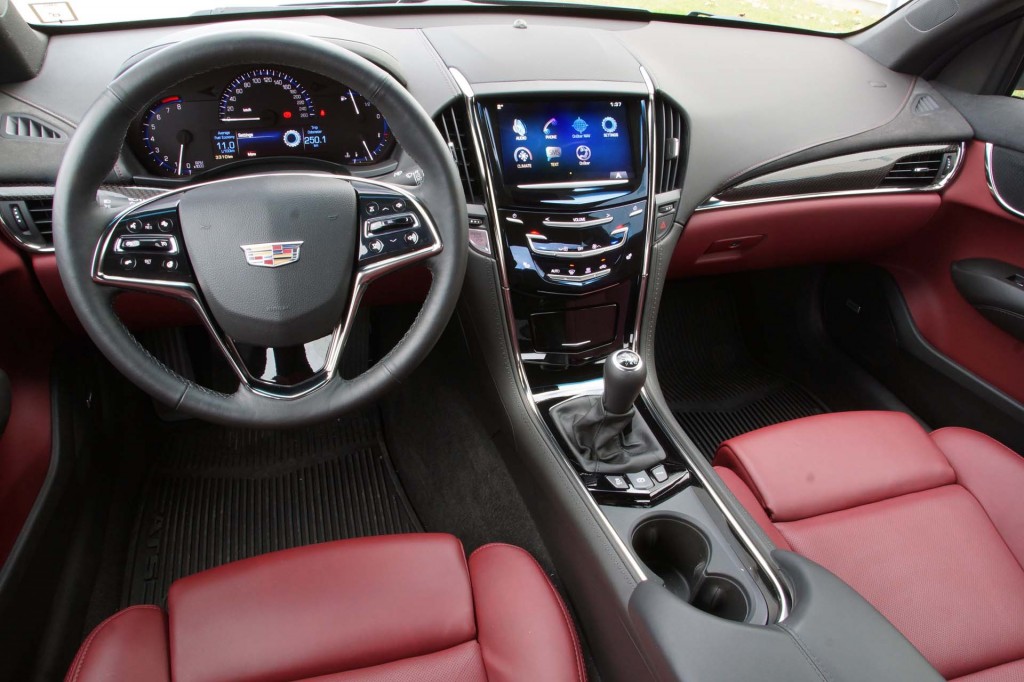 Power is sent to the rear wheels by a wonderful 2.0L turbocharged 4-cylinder motor that requires premium unleaded to output 272 horsepower and 295 lb-ft of torque. There is minimal turbo lag and the unit is quite refined when warmed up. Power delivery is near instant and more than enough to create a thrilling drive. 0-100km/h comes in 6.6" which is pretty quick while over the course of one week, we averaged 10.3t/100km combined. Worth mentioning and praising are the Brembo brakes, which bring the car to a complete stop from 100km/h in just 38m while the brake pedal has a very positive feel to it.
There is an optional magnetic ride control system that adapts to the road conditions and serves the best comfort to handling ratio possible, but even without it, the conventional sport suspension does an absolutely wonderful job soaking up most road defects while maintaining brilliant dynamics. The front end feels precise and immediate, while the rear can on-demand widen its course to help steer the car in a very exciting fashion. The poise demonstrated by the excellent chassis is very impressive and till recently, unheard of for an American car. Funny to say but, it feels so German.
The steering wheel itself, is a good size and quite thick, enabling a strong sure grip, while the design serves as a treat to the eyes cause quite frankly, it is beautiful. Functionality is also very well addressed, as the controls are clearly labeled and foolproof. The shifter looks and feels like those of an older – very much missed – era, it could easily belong to a BMW E30, and that is a very big compliment. It is a bit stiff going into first, but then it is easy to get into any other gear. The clutch is very light but also linear and immediate with no dead zones. Together with the hill hold start system, it makes the ATS one of the easiest stick shift cars you can drive. The only disappointment comes from the thigh support – extension of the seat – as when extended, every time you press the clutch it made some noise.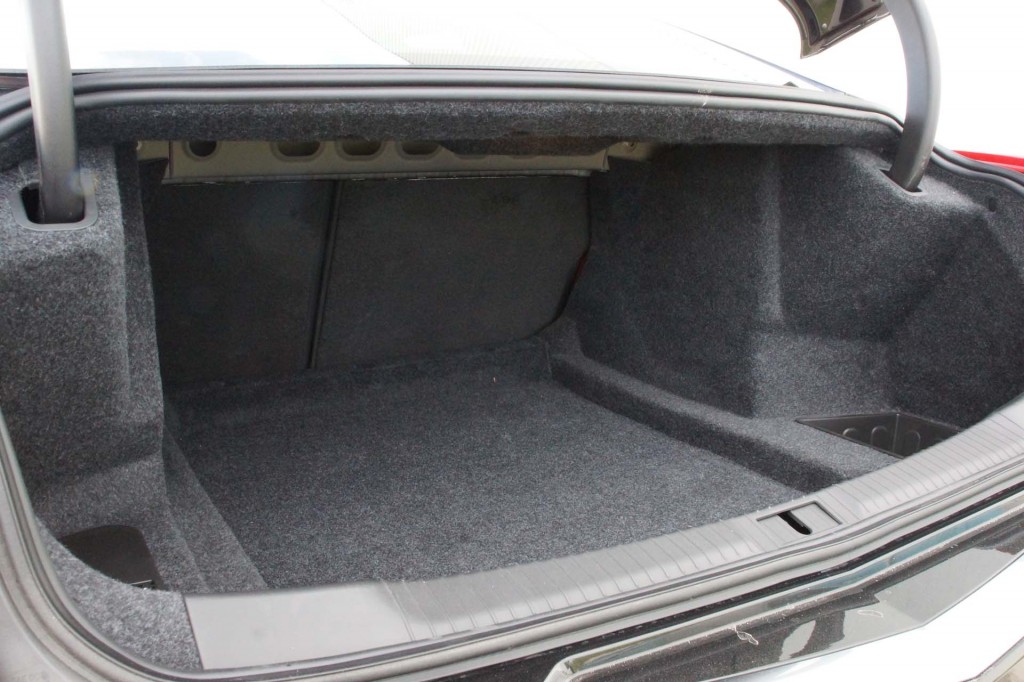 If you see a woman driver trying to park taking her time to fine tune her spot don't think she can't drive or is too picky. The seats vibrate according to the park distance control, so back n forth near the wall might be quite fun. A lot of fun is also driving this coupe on twisty back roads, the kind that you can then park at some remote snack bar with a view to your car. It has its flaws, but it has its pros, and they are much stronger and good looking, wouldn't you agree?
The Good
Handling
Looks
Interior Quality
Features
The Bad
Visibility
Rear seats
It looks and drives great and the seats vibrate. WIN!