2015 Volvo V60 Polestar
Horsepower
345 hp @ 5,700 rpm
Torque
369 lb-ft @ 2,800 rpm
Fuel Consumption (City/HW) (lt/100km)
13.2/8.6 (as tested)
If you ever find yourself driving along and happen to see a bright blue wagon stuck right behind you, you'd better move the heck out of the way cause that is probably the looks of a Volvo V60 Polestar.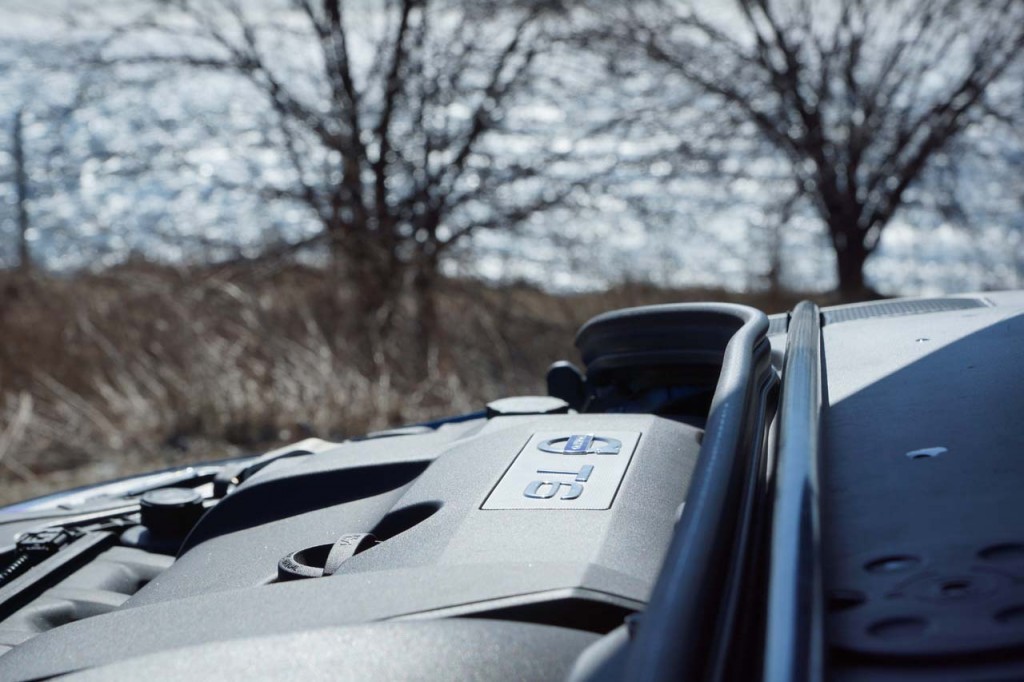 There is nothing new about a turbocharged all-wheel-drive wagon with racing pedigree. It has been done before and it will happen again, but the way this one has been engineered by Polestar, a racing development company, makes it feel unique. Especially since only 750 of them will be made.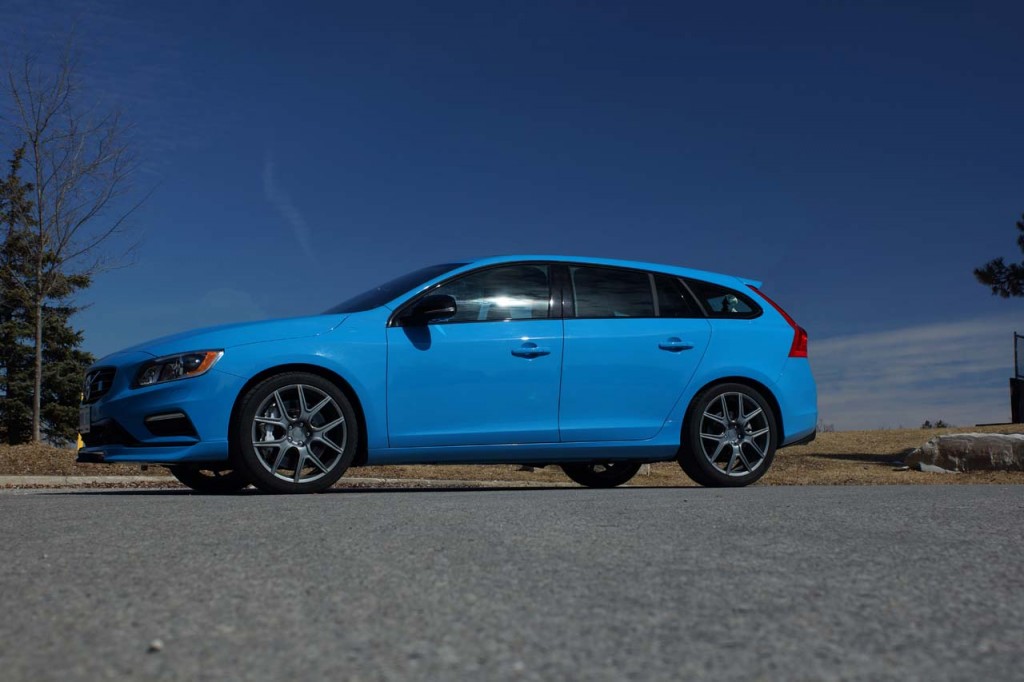 Essentially, it is built on top of an R-Design V60 T6 AWD, but 240 parts have been changed or tweaked by Polestar bumping up the price to $66,895. Under the blue hood, 345 HP and 369 lb-ft of torque can propel the wagon to 100km/h in just 5" flat and that can happen as many times as you wish since it comes equipped with launch control. A wagon with launch control, yes, correct. Other features that come as standard are the Sensus navigation, power glass moonroof, Haldex Four-Wheel Drive system, Polestar aerodynamic exterior design elements including rear spoiler, rear diffusor & front split corners, Polestar grille with black gloss finish, Polestar Öhlins shock absorbers, Brembo 6-Piston 14.6″ front ventilated and 11.6 rear ventilated brakes, 20" Polestar exclusive alloy wheels with Michelin 245/35/R20 Pilot Super Sport tires, Polestar 2.5" stainless full-flow exhaust system with 3.5" tail pipes, leather upholstery, Polestar gearshift lever, dual Xenon headlights w/headlight washers, Interior Air Quality System (IAQS), power front seats, keyless drive, sport pedals, heated windshield, heated front and rear seats, heated sport steering wheel with Polestar emblem, adaptive cruise control with queue assist, Collision Warning with Full Auto Brake, Pedestrian & Cyclist Detection with Full Auto Brake, distance alert, driver alert control, lane departure warning, road sign information, active high beam, front & rear park assist, lane change merge aid, cross traffic alert, blind spot information system, rear park assist camera, HomeLink® integrated garage door opener, digital compass, retractable exterior mirrors, Harmon Kardon premium sound system and accent lighting.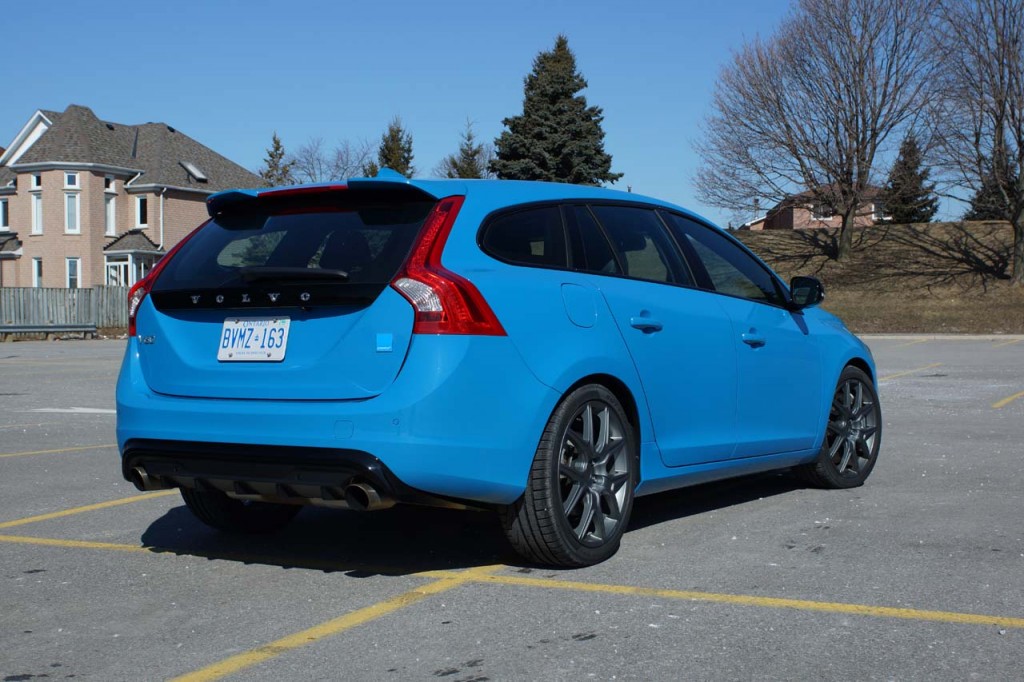 The exhaust note is as discrete as the paint job and the attitude of the drivetrain is like Barcelona FC striker Luis Suárez; always ready to bite. Inside the cabin, there are some Polestar exclusive elements like suede and carbon fibre that are used alongside aluminum to trim surfaces. The sport seats are spectacular, the thin stem half suede half leather steering wheel is too, and despite the racing feel, it is still heated.
The springs are 80% stiffer than the regular V60, the anti-roll bars are thicker and new joints and bushings are in place to endure the extra strain. Most importantly, adjustable Öhlins shock absorbers are fitted so that this sexy wagon can also turn as sharp as it looks. The result is immediately felt as the ride is very stiff, on occasion a bit uncomfortable, but keeping the car so flat and immediate is very rewarding once you pick up some speed.
On the move, the power from the Turbocharged 6-cylinder is endless and thanks to the launch control, you can hit 100km/h in just 5″, as many times as you wish with no compromises. The steering is kind of light and the feedback is less than expected considering how low profile the tires hooked up to it are. The brake pedal is firm and linear, and under normal circumstances it activates the very powerful brakes in a progressive and decisive manner. The AWD system feels  balanced and quick to react to any wheel slippage, but stick the gearbox in sport mode with the stability control deactivated and it becomes rear-wheel biased for better handling. Polestar actually suggests driving it like that, which contradicts every Volvo safety policy, but such a bold statement can only be applauded.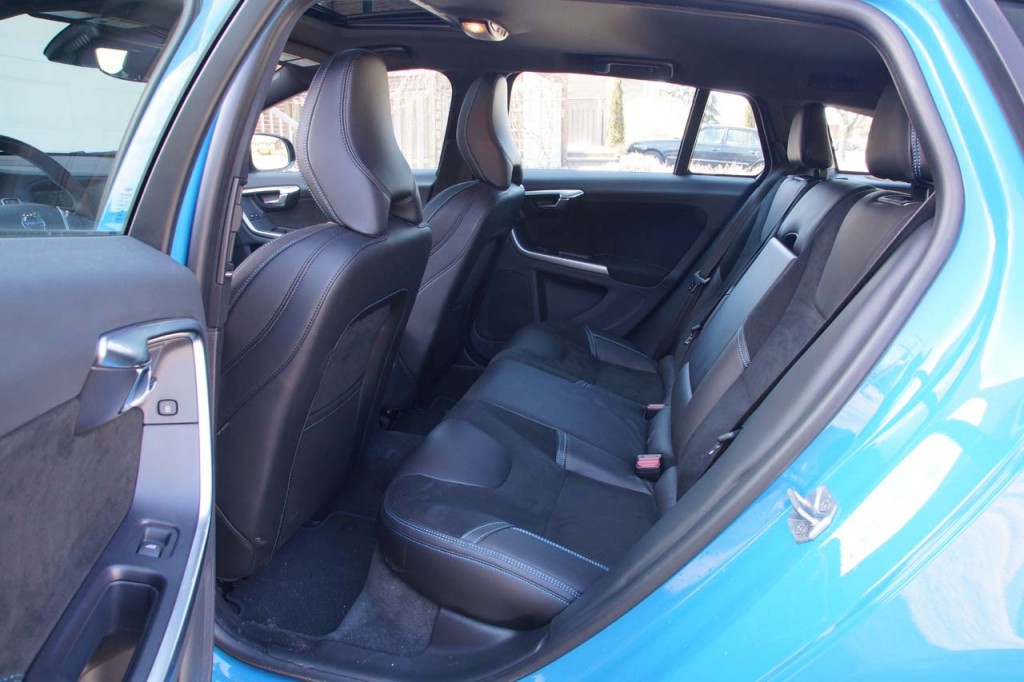 Handling is indeed very good, but the numbers we measured didn't quite match up with what we were hoping for. 0-100km" in 5.3″ was on par, but the stopping distance of 45m from 100km/h was not. Also, on the slightly dusty roads we tested its turning ability, .86g was the peak lateral acceleration we achieved. Our test car arrived with 19″ rims  (instead of 20″) and Pirelli Sottozero tires were on them, thanks to the Canadian winter. With the Michelin Pilot Sport tires and in better weather, we are sure the numbers would've matched up with what felt to be a very competent car. The steering was sharp and quick and the nose is more than willing to turn in and hold its line towards the apex, while the rear will loyally follow the path carved by the nose. You can forget about power slides and oversteer that lasts more than a split second. Understeer is the tendency observed and the car is optimized for proper racing lines rather than brute force fun.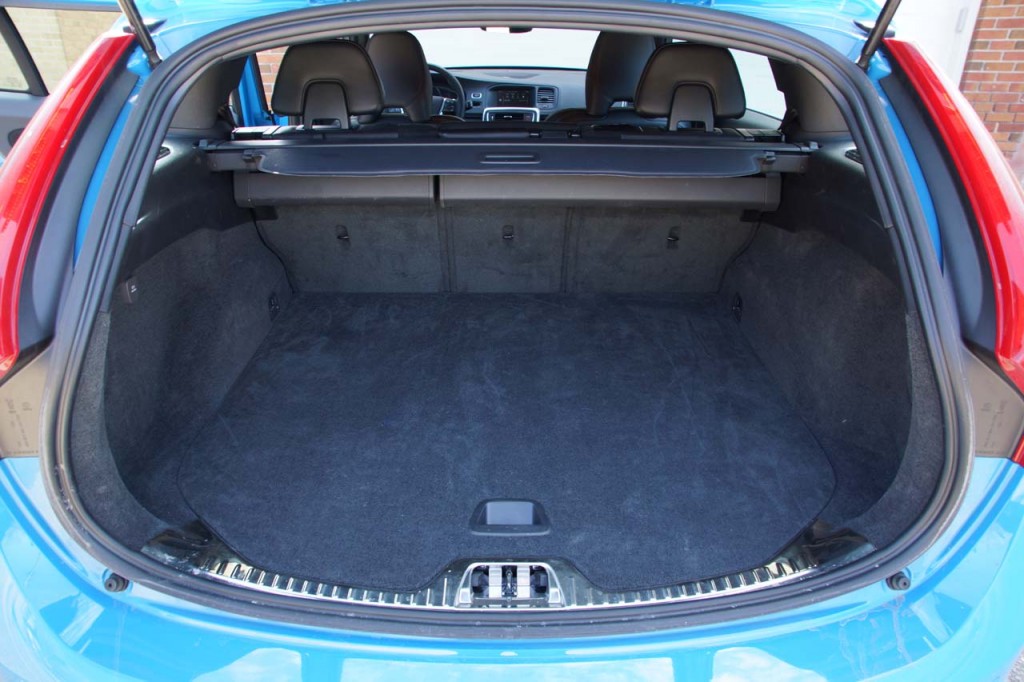 There is no doubt that this very limited edition V60 is a cool car.  The Automobile Journalists Association of Canada (AJAC) chose it as the Best New Sports Performance car above $50,000 and it is a car that can easily fit your two kids, their stuff and the dog. It bravely stands out of the crowd with its aggressive looks and colour and it is a wagon you can take it to your local dealer to have the shocks adjusted. Most of all, this rocket is practical, easy to live with and could potentially save your dog's life in case he ingests anything poisonous. Just put him in the back and go around the track; dog vomit is guaranteed. And remember, only 750 of them will be made and only few of those are coming to Canada.
The Good
Safety
Performance
Handling
Styling
Cargo area
Practicality
Exhaust note
The Bad
Ride Comfort
Tight rear seats
Rare is cool. Rare and awesome is even cooler.