Horsepower
240 hp @ 5,600 rpm
Torque
258-280 lb.-ft. @ 1,500-4,800 rpm, with Overboost
Transmission
8-speed Geartronic Automatic with paddle shifters
Fuel Consumption (City/HW) (lt/100km)
9.7/6.6
Thirty years ago, my parents were in a serious car accident and if it wasn't for that 1982 Volvo 244 GL they were driving, I am pretty sure I would've grown up without them. So when I came face to face with this 2015 Volvo V60, I couldn't help but feel like I owed it a favour, as descendant of that amazing machine that saved my parents.
Volvo is one of the very few manufacturers that begins and ends designing an automobile with safety in mind. With the new XC90 for example, they even optimized the climate control so you don't need to set it as often, thus less time taking your eyes off the road. The V60 might not have that feature yet, but it sure does feel like a cocoon. First of all the seats feel like a firm snug hug from a family member. Then there are the numerous safety features that operate very actively, reminding you that this car is constantly looking after you. There is a warning light on the dash that gradually illuminates red as your driving becomes hazardous. As you build up speed, if you are driving too close to the car ahead, four bright red LED lights is right there, reminding you to keep your distance. Those LED lights become a lot more in number and flash when the car thinks you are about to abruptly alter the design of that front end.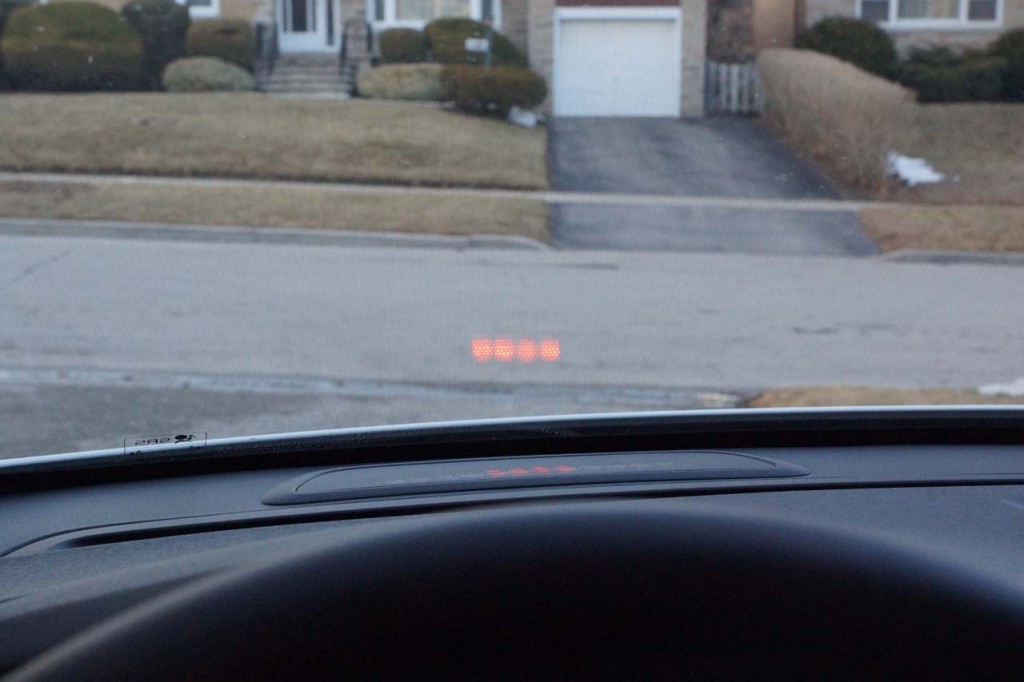 There are also systems that work reactively to ensure your safety, like traction control, stability control, lane change alert, blind spot monitoring, active cruise control, forward collision braking and last line of defense, lots of airbags. So in a nutshell, this Volvo feels and is pretty damn safe.
The cost of feeling so secure it not that steep; prices start at $40,200 while our Premium Plus trim started at $42,800 but also came equipped with the climate, technology and sport packages on top. The total as tested price reached $49,650 with the blind spot monitors, metallic paint and dual Xenon adaptive headlights. Included in the above packages are Auto/Start Stop, dual zone climate control, Bluetooth connectivity with voice commands, USB port, front and rear heated seats, leather multifunctional steering wheel, leather trim, 8-speed auto gearbox with paddle-shifters, sunroof, rear view camera, park assist, a high quality audio system, 19″ rims, fog lamps, heated windshield and roadside sign information.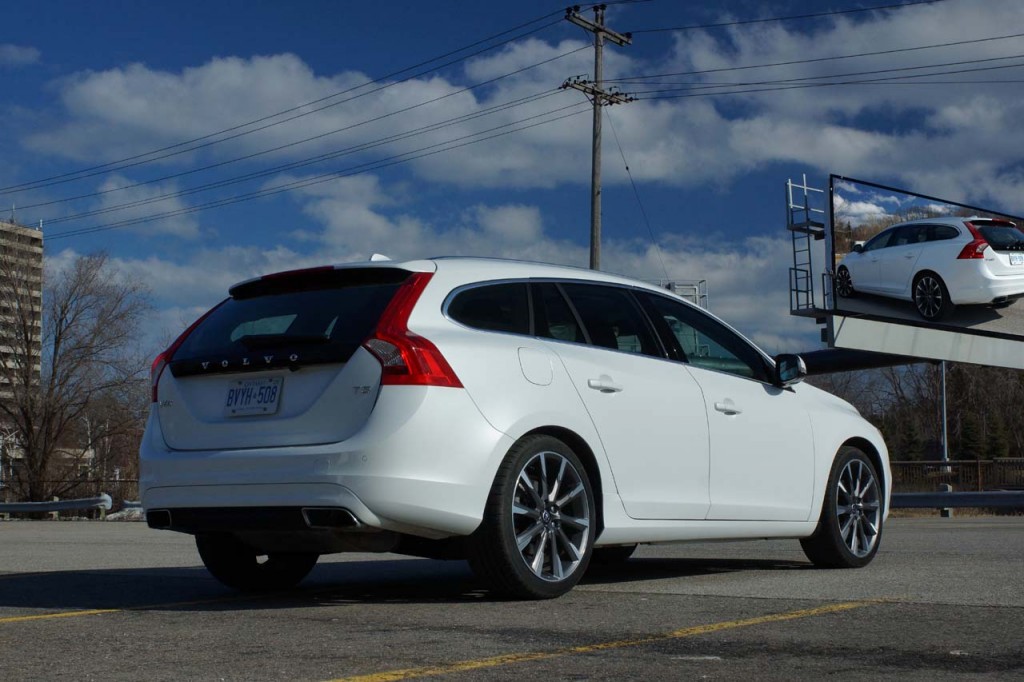 The exterior design has remained mostly unchanged since the model's first appearance, with its very distinct Volvo lines including the upright rear tail lights, raised nerve lines on the hood and deep grille. From all the wagons out there, this is by far the most appealing, and especially in this perl white turned out to be an attraction for the crowd.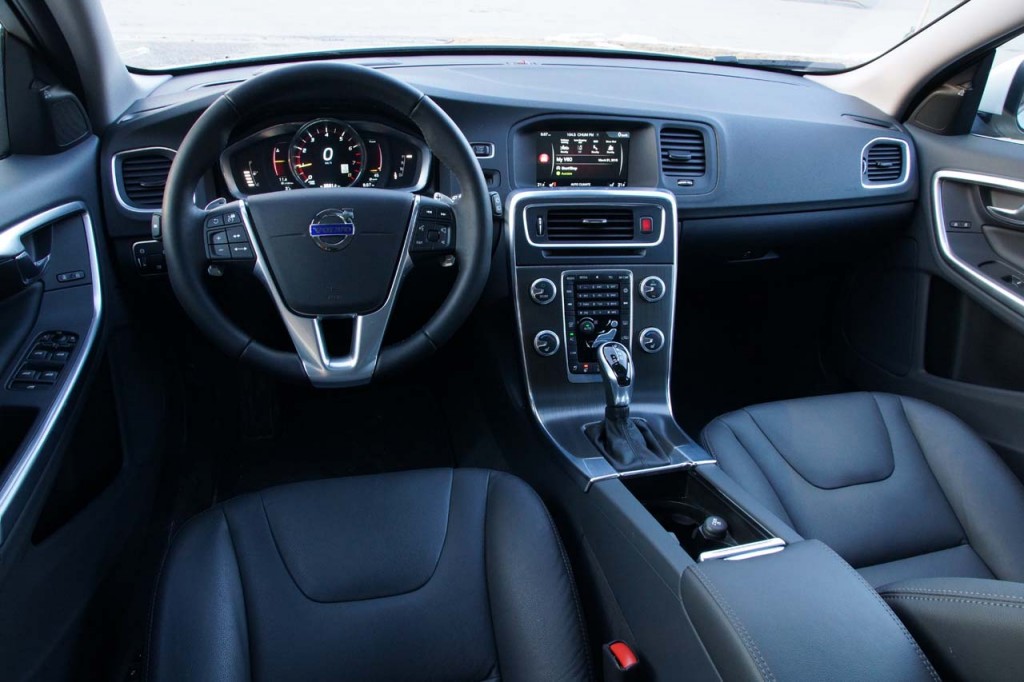 The interior is much more conservative but surely comes with a few quirks. The thin centre console with the hollow back side for storing your wallet or any other item in need of extra care is hands down the main attraction. The fascia is kind of busy, there is a vast number of tiny buttons in an area less than a 7″ tablet, making it extra hard to memorize what is where. In the long run though, I am sure it will not be such a problem. The infotainment wasn't any easier to navigate either. Those things aside, the dash is very well made, soft to the touch and very well fitted with snug joints and no rattles whatsoever. The construction feels upmarket also thanks to the switch gear having quality feel.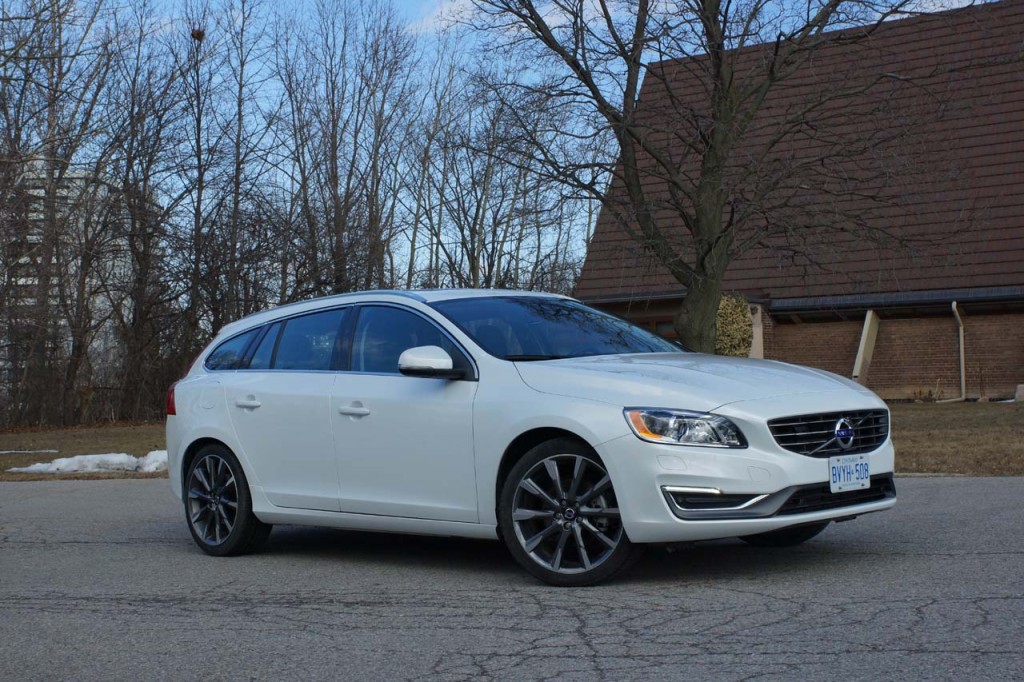 The driving position can be set to near ideal as all the basic adjustments are available. Visibility is overall good despite the B-pillars being a bit thick. Roominess up front is ample, unfortunately it is not the same story at the rear. The width and headroom are great, but legroom is not. Anyone taller than me ( 5ft 10″) will find it cramped at foot level even if the knees don't press hard against the seat. Thankfully the trunk is big, as at 692 L it is fully usable and quite clever. There is a pull out net to hold loose stuff from flying away but there is also a hard raisable stop than can keep your groceries from rolling. Folding the rear seats, creates a very useful loading bay for when you want to visit IKEA in order to further support the Swedish economy.
Under the hood, there is a sweet 2.0L 4-cylinder engine, which is of course turbocharged. It is sweet, because it is very refined, powerful and flexible. It pulls very well for low revs, it requires only regular unleaded and it never sounds intrusive or feels harsh. Maximum output is 240 HP while the torque peaks at 280 lb-ft with overboost. Performance is quick also thanks to the new 8-speed Geartronic automatic gearbox which shifts almost instantly. Zero to 100km/h comes in 7.1″ (6.4" claimed) and only when under such vulgar acceleration do the front tires struggle a bit to find some traction. Equipped with auto/start stop, the drivetrain proved to be quite frugal, as at the end of our loan, we noted an average of 9.8lt/100km.
Surprisingly, the V60 felt very sporty on the go. The thick well weighted steering and firm suspension really bring to surface a character anything but laid back. The steering is very quick to respond, the front tires turn in as eagerly as Leaf fans want a Stanley cup, and in sport mode, throttle response is lively. Also, the quick gearbox in sequential mode is very pleasant to use which further increases the levels of involvement. Handling is good as the car at speed holds the road as tightly as possible and at the limit will slowly and progressively start to understeer. Controlling the nose going wide is really easy, as the quick steering and good throttle response help you recover the turn line. Even disabling the stability control and forcing the car to misbehave will have no effect other than manageable understeer. The brakes feel a bit spongy and show signs of slight fade after a couple of hard stops, but in general they bite hard and stop the car with confidence. From 100km/h, the car came to a complete stop in 46m while on winter tires and on dirty tarmac.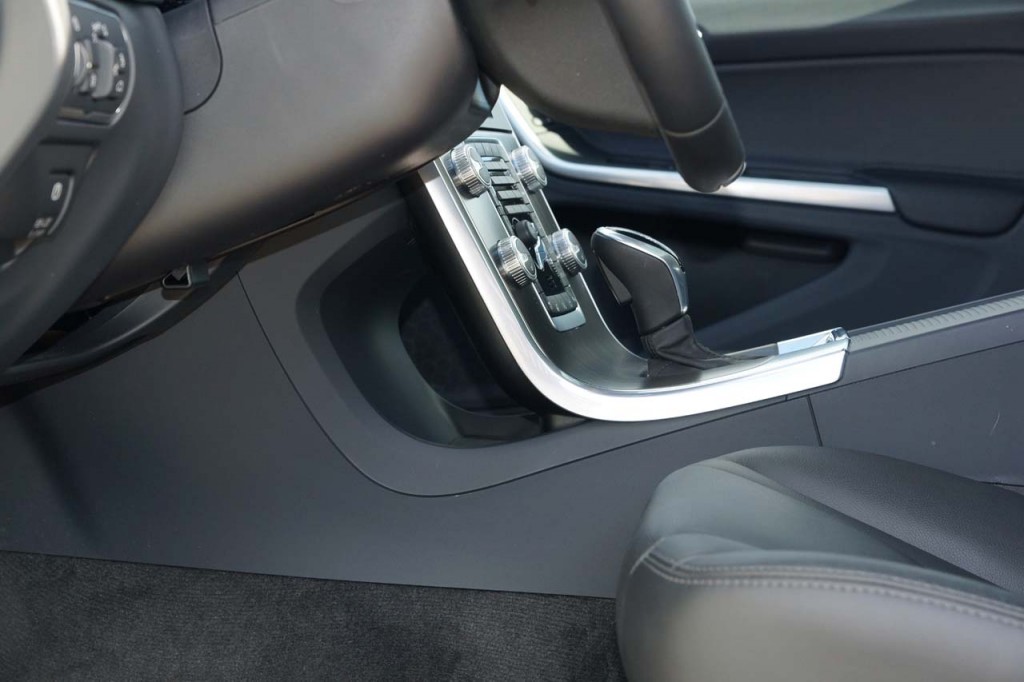 The sporty drive means that it is not as soft as it could be over bumps, but despite the firmness, most of the bumps are soaked up well. Big pot holes are felt, but less than you'd expect based on the sporty set-up. Perhaps in combination with the refinement of the engine, fit of the interior and rigidity of the chassis, comfort levels seem higher than what they really are. If you prefer a softer ride, you can save $1,200 by skipping the sport package but the paddle shifters and 19" alloys will be gone as well.
All in all, I am personally very happy so see that Volvo has overcome the financial issues it was facing and is back to the market stronger than ever. The V60 is as safe as a tank but drives with the agility of a modern sport wagon. We casually hit .86g in a few corners and in a "normal" station wagon, that is just super cool. Really, if you never considered a Volvo before, now is the time to do so.
The Good
Handling
Quality
Safety Features
Steering
The Bad
Infotainment navigation
Navigation requires subscription
Rear Leg-room
Volvo lovers love it, and if you are not a Volvo lover, test driving one of these could turn you in to one. Great car, cramped rear.