Fuel-Saving Engine Stop-Start (ESS) Technology Now Standard with Cherokee and All-New 2015 Chrysler 200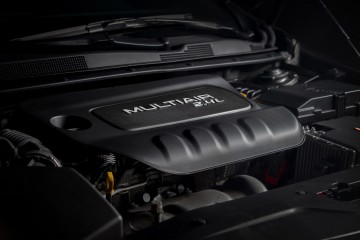 Fuel-Saving Engine Stop-Start (ESS) Technology Now Standard with V-6 in Award-Winning Jeep Cherokee and I-4 in All-New 2015 Chrysler 200
Estimated fuel-economy improvement up to 3%
Estimated C02 emissions-reduction up to 3%
Enhanced high-speed/high-durability starter and advanced control strategies contribute to seamless, automatic activation
Intuitively adapts to driving styles for optimal responsiveness, driving enjoyment
Availability third quarter for Jeep Cherokee, fourth quarter for Chrysler 200
June 24, 2014 , Auburn Hills, Mich. – Chrysler Group is offering fuel-saving Engine Stop-Start (ESS) technology as standard equipment on certain models of the award-winning 2015 Jeep Cherokee mid-size SUV and all-new 2015 Chrysler 200 mid-size sedan.
Chrysler 200 customers who opt for the 2.4-liter Tigershark I-4, and Jeep Cherokee customers who choose the available 3.2-liter Pentastar V-6, will experience estimated fuel-economy improvements of up to three percent, compared with the conventional vehicle-engine pairings.
"We're taking highly efficient engines and upping the ante to further benefit our customers," said Mike Duhaime, Global Director-Electrified Powertrain Propulsion Systems. "ESS leverages intricate control strategies to deliver a superior driving experience, as well as the expected fuel-savings and emissions-reduction."
ESS applications in the Chrysler 200 and Jeep Cherokee will account for an estimated C02 emissions-reduction of up to three percent.
Availability in the popular Jeep Cherokee is scheduled for third quarter. ESS arrives the following quarter in the all-new Chrysler 200.