2014 Hyundai SantaFe Sport 2.0T
Engine - Transmission
2.0L I4 Turbo - 6-speed Auto
Horsepower
264 @ 6,000 rpm
Torque
269 lb-ft @ 1,750 - 3,000 rpm
Fuel Consumption (City/HW) (lt/100km)
11.4 / 8.2
Cargo Area (L)
1003 - 2025
Low-Range/Diff-Lock
No/Auto
The power of will is with no doubt responsible for some of the great achievements. Hyundai's will to up their game has began to show and there is only one way I can think of to illustrate this; with the 2014 Hyundai SantaFe Sport.
The Limited 2.0T AWD as tested comes with a price-tag of $38,899 but you can get into the base model for as little as $26,599. You won't be getting the turbo engine or AWD, but you will be getting a very well built SUV that is comfortable, spacious and refined.
Measuring 4,690mm long, it is not as compact as it looks, but the storm inspired design certainly hides its dimensions. The fluid style design makes the vehicle look like it's blazing through air at speed, kind of like it is constantly in motion. I must say; it is very attractive!
The Limited version gets an overwhelming list of features, including front ventilated and heated seats, rear heated and reclining seats, heated leather steering wheel with audio controls, climate control, sunroof, rear view camera, sat nav, leather trim, cruise control, downhill brake control, keyless entry, rear window blinds, automatic HID headlights, fog lamps, Bluetooth, seven airbags, antilock brakes and stability control.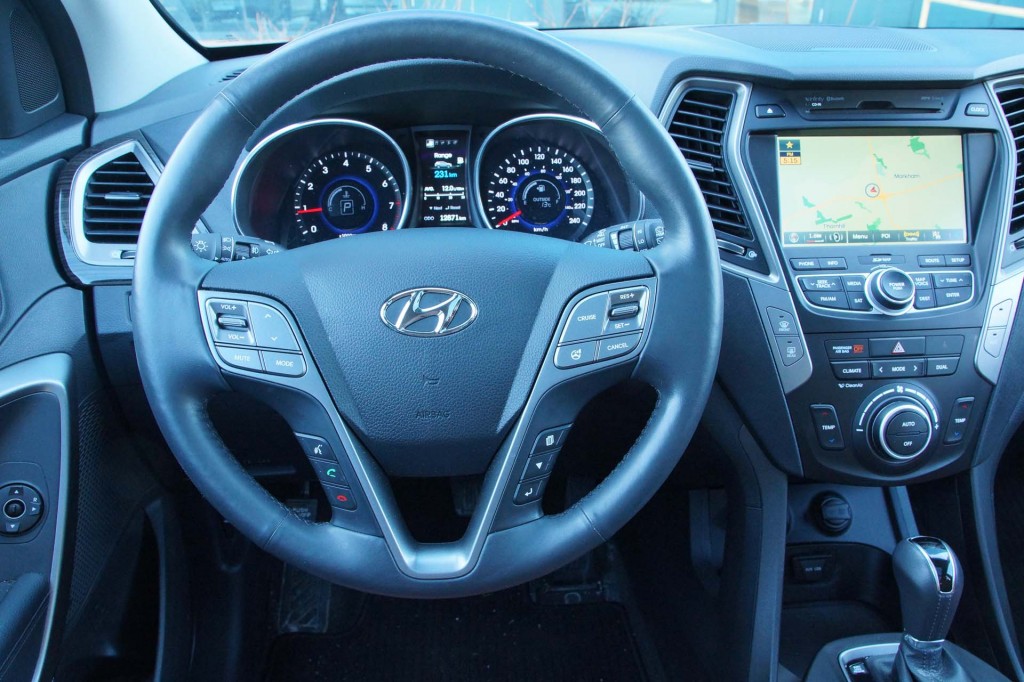 Inside the cabin, the touch of modern continues. The 'Y' shaped dash is laid out with optimal ergonomics in mind and all the controls are simple and intuitive to use. The materials used are good and the fit between them is nice and tight. Finish could be better but at least soft to the touch materials have been used for the upper parts including the door panels. The seats are comfortable but lack side support, while finding our ideal driving position is done in a jiffy thanks to the many adjustments. Visibility is good and there is ample space to move around too. Passengers in the back will enjoy fantastic legroom and airy headroom while three adults can fit thanks to the adequate width. The bench can be slid forwards to increase the minimum 1003 lt cargo volume, while by folding them flat the maximum of 2,025 lt is reached.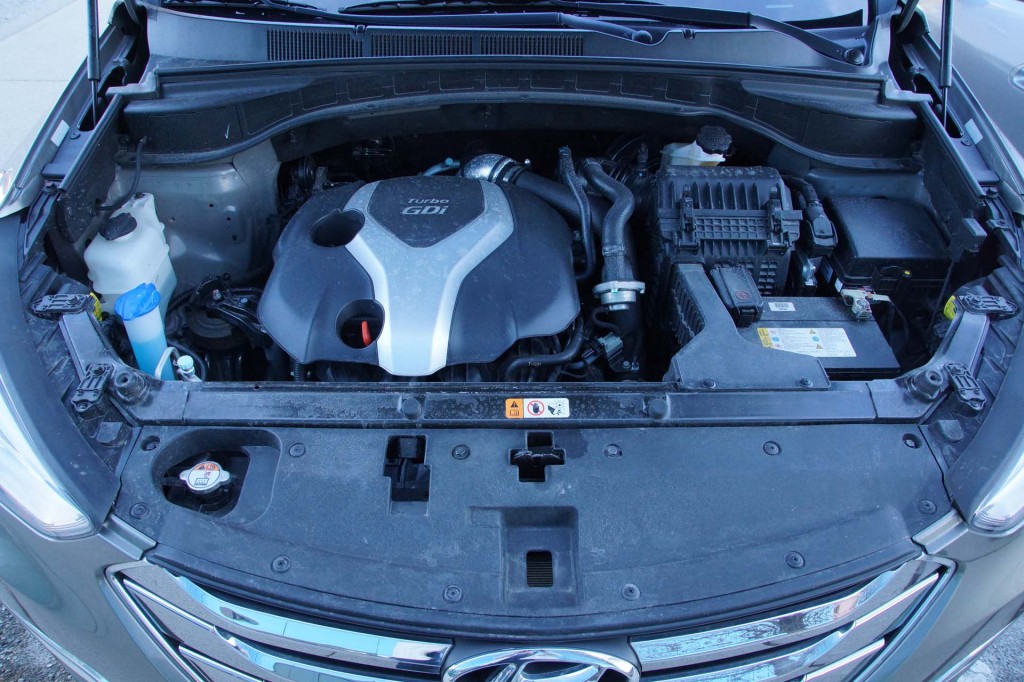 The Theta 4-Cylinder 2.0L Turbo engine is responsible for the vehicles swift performance. 264 HP and 269 lb-ft are more than enough to make it move at swift tempos; 0-100km/h comes in 10.4" seconds. It pulls well for low revs thanks to the twin-scroll turbo charger while near the red line it still has plenty to give. Needless to say, in the mid-range revs is where it is at its best. Throttle response is a little numb making it a smooth drive especially with the active ECO mode ON that works well when you are in high traffic situations. Regular unleaded is required, in fact 11.3lt of it for every 100km you drive on average, which is ok for a powerful motor like this one. The 6-Speed automatic gearbox with sequential mode is very smooth, decisive and with well suited ratios.
The steering effort can be set to comfort, normal and sport and in all three modes it responds quickly but lacks feedback. My personal favourite was normal as it felt like the best match to the vehicle. Light, nimble, yet sturdy and refined is what the driving experience is like. Over broken pavement the suspension does its job without any signs of struggle and there are no knocks, vibrations or even worse; getting dynamically unsettled.  The quiet operation adds to the rolling quality feel and the comfort provided is almost as good as it gets without negatively impacting handling. Turning at speed showcases the neutral behaviour of the chassis that will lean in and kindly remind you to ease off. It is safe and predictable, but not much fun. The AWD system will engage when needed and should be enough to handle winter weather.  The brake pedal is quite linear and stopping power is good as from 100km/h it came to a complete stop in 46m (on winter tires).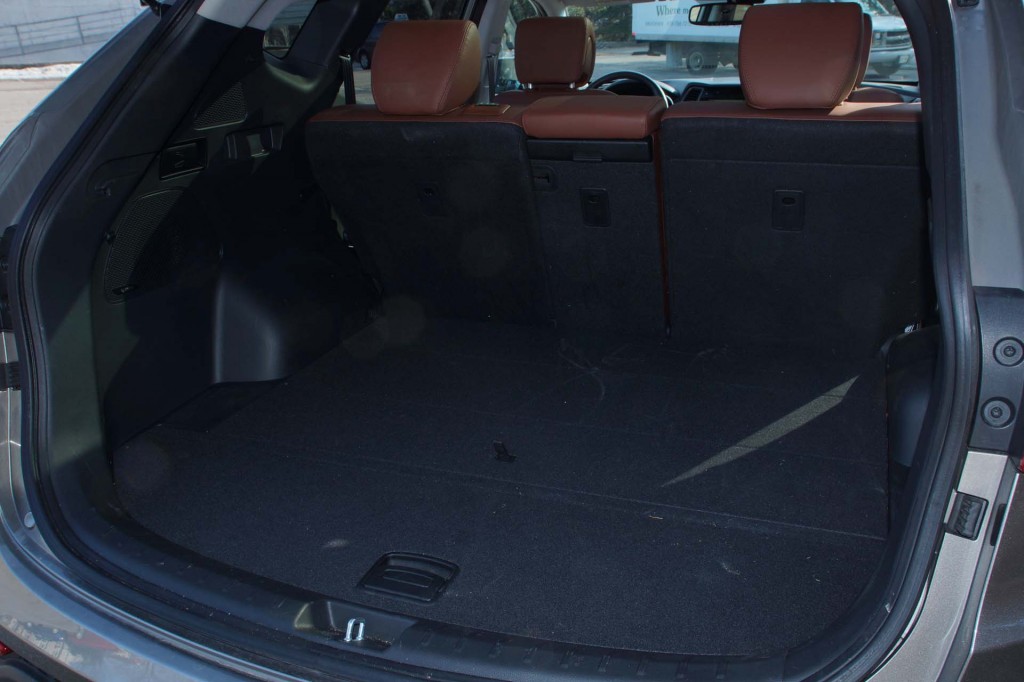 The SantaFe Sport promises much and delivers lots, most importantly for less. While it might not be the most exciting SUV to drive, it looks good and offers an impressive set of features making the trip to the dealer for a test drive absolutely worth it.
THE GOOD
Space
Features
Looks
Value
THE BAD
Steering feedback
Some minor finishing issues
It might not be the most exciting SUV to drive but it looks good and offers an impressive set of features.