2014 Range Rover Supercharged
Engine - Transmission
5.0L V8 Supercharged - 8-Speed ZF Auto
Fuel Consumption (City/HW) (lt/100km)
15.5 / 10.6
Low-Range/Diff-Lock
YES/YES
Recent studies published on the Daily Mail, prove that Global Warming is no longer in effect. On the contrary, we have been fighting so hard against it that now the planet is cooling down and "Global Freezing" appears to be the new problem.
The remedy for that is of course a lot easier and it has a name; Range Rover Supercharged.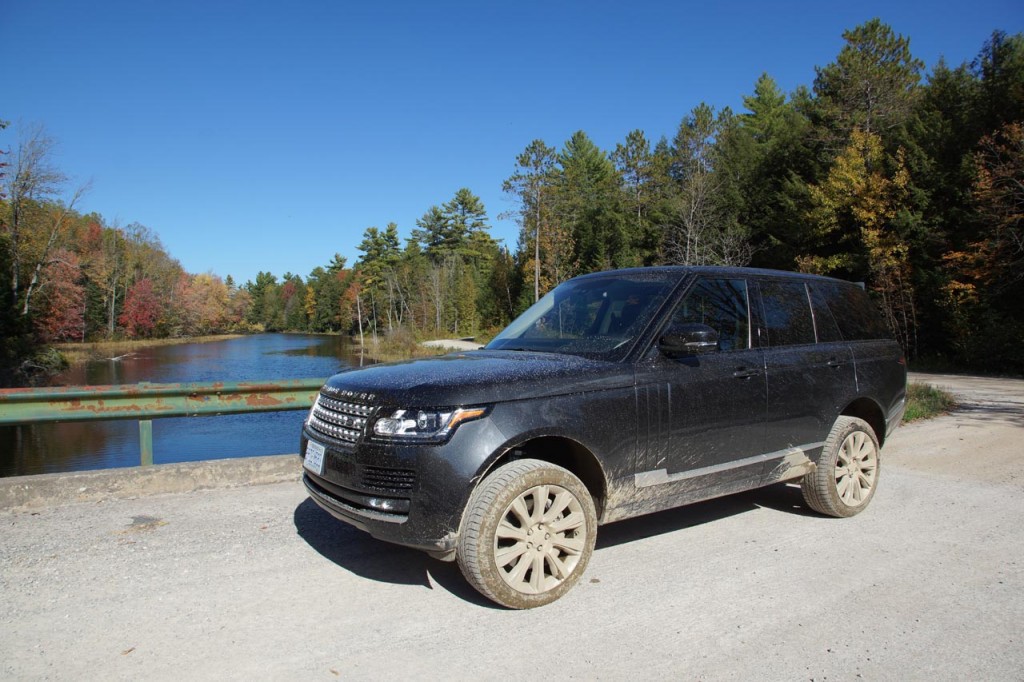 Who is it for?
There are 2 kinds of people that buy Range Rovers. The ones that appreciate its genuine capabilities and plan to utilize them and the ones that have misunderstood the purpose of it and buy it because they believe it is a status symbol.
What is the 2014 Range Rover Supercharged?
It is the flagship Range Rover and perhaps the most capable SUV that is luxurious and road legal. It is powered by a 5.0L V8 Supercharged engine and is equipped with state of the art drivetrain and suspension. Weighing 2,330kg (5,137lbs) it is 1mm shy of being 5m long. It is 1.83m tall and 2.07m wide with the side mirrors folded.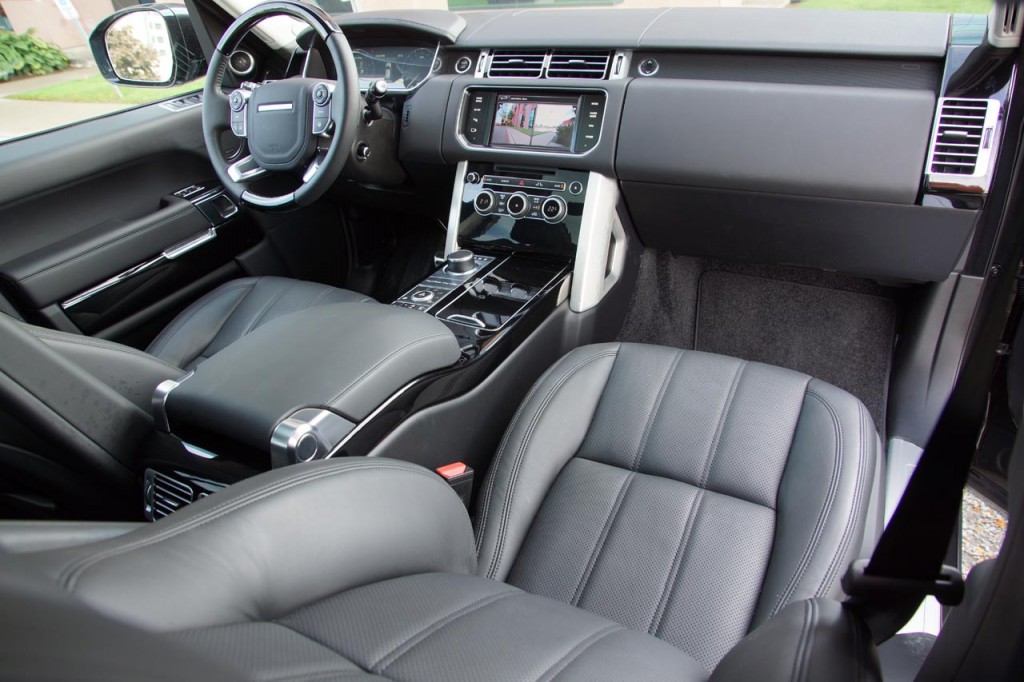 Is it comfortable inside?
It can seat five adults with unsurpassed comfort and at the same time it offers lots of cargo space 909-2030L. Passengers will enjoy ultimate comfort and luxury no matter what the route is like since it has a low ratio gearbox and the Terrain Response II system included reads and adjusts the suspension 100 times per second. In a nutshell, it is awesome inside.
How much does it cost?
Prices start at $114,990 and the sky is the limit…
What do you get for that money?
Air Suspension, 4-zone climate control, a ton of airbags, ABS, ESP, hill descent control, speed limiter, cruise control, adaptive Xenon headlights, panoramic sunroof, surround view cameras, blind spot monitoring, parking sensors, 8-speed auto gearbox, a 5.0L V8 supercharged 510hp engine, 461 lb-ft or torque, Meridian entertainment system, power lift gate, 21" alloy wheels, customizable ambient lighting, seats that massage you, a smart driving style guide and so much more.
What is it good at?
Keeping you comfortable in the serene cabin when at the same time it might be under 3ft of water, pushing through mud or snow or even climbing over rocks. It will take you to your destination no matter what. Storms, floods, ice, snow; even a deep mud pit will not stop it. If "Auto-Terrain" mode seems to struggle, just switch it to "mud", "rock", "sand" or even better, shift to neutral and select "low-range" mode. Whatever it is you are stuck in you will soon be leaving it behind!
What else do I need to know about it?
The interior built quality is impressive. The seats are perfect and visibility is great. Despite its size, any fully licenced driver can drive it with ease. The monster under the hood can be very smooth, quiet and civilized when your foot just rubs against the gas pedal. The 8-speed automatic ZF transmission is epic and the brakes remain strong even if you try to smoke them. You need to set the suspension to the lowest height to pass under some entrances. When driving on "Auto-Terrain" mode it corners relatively flat and feels quite engaging. It can accelerate to 100km/h in 5.4 sec and brake from the same speed in 42 meters. Last but not least, it can tow up to 3,500kg.
What can I carry in it?
Apart from 5 adults that can be from Danny DeVito to Shaquille O'Neal it can easily fit three baby seats across and three strollers in the back. You can also fold the rear seats and carry large items, but the risk of scuffing something is not worth it. Plus, if you own one of these you can probably afford delivery services so do that instead.
Is there something it cannot do?
Park in very tight spots and turn you into a cool person if there is nothing to work with in the first place.
What is life with it like?
If you don't mind the envious looks, it's fantastic. The interior is truly amazing and every second is a pleasure in this masterpiece.
Why buy a Range Rover?
Because it feels like old money inside, it pulls like hell, it corners like a sedan, it sounds great, it is safe like a tank and is packed with technology.
Why not to buy a Range Rover?
No reason. No reason at all. OK, maybe it has a bad reputation when it comes to reliability, but so far so good with the latest model. Also, if you never plan to take it off the road, maybe the cheaper Porsche Cayenne could be a better choice for you.
Do you recommend it then?
The Range Rover Supercharged is not an ordinary SUV. It is a special entity that requires a special relationship with it. It will be your partner for life and if you take care of it, it will take care of you. If you are ready for a commitment, it is ready for you, too.
THE GOOD
Feels unstoppable
Luxury
Comfort
Performance
Features
THE BAD
Expensive to buy and own
Can be heavy on gas
The King. No further comments.